Our Story
We didn't choose to be curious.
We were born this way.
Juicy Chemistry was born of Pritesh and Megha Asher's relentless ability to question everything they knew about the world of beauty and personal care. Right from when they founded Juicy back in 2014, they've completely transformed the landscape of organic and natural personal care, just by asking the right questions every step of the way. It's because of this superpower of theirs that they've managed to put together a truly efficacious range of 100% organic and natural products. And it all started with asking 'Why'.
Back to why it all started.
For Pritesh and Megha, it all started somewhat close to home. Megha had sensitive skin which was prone to acne owing to PCOD, and for over a decade she struggled with trying to find the right fix for it. As a last resort, she tried going down the organic route. One day, Pritesh and Megha were just about to purchase a few 'organic' products, when Pritesh noticed something that surprised him. He looked at the back of the pack and noticed that most of the ingredients were refined versions of raw materials found in the manufacturing of petroleum products. How did he know this? Because that's what he did for a living.
"I handed the product back to the salesperson, and all I could think of was the irony of the situation. The front of the label was promising 'natural' and 'organic', while the label behind was whispering parabens, mineral oils, synthetic colours, and more."

Pritesh Asher
Co-founder, Juicy Chemistry
From that moment onwards, both Pritesh and Megha realised that no one had questioned what Organic really means. And even though every second brand claimed to be organic, no one really was. They asked themselves many tough questions from that day on. They questioned organic ingredients, their sourcing, organic product formulations, and efficacy. However, the most important question they asked was - 'Why can't we do things differently?'.
Why we do what we do.
Of all the things we question, we'd never question the power of nature. Juicy Chemistry aims to help everyone find the answers to their skin concerns, and we believe that the answer lies in nature. We've diligently spent time and effort in trying to understand the physical and chemical properties of each and every ingredient we've used. Over several years, we've worked hard to make sure to question how best to bring nature to our customers in its most unadulterated form, from soil-to-shelf.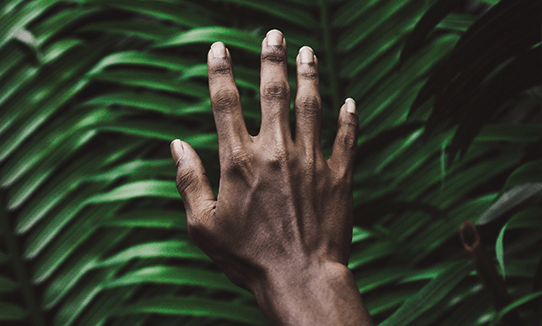 How we do what we do.
We seek out the right source.
When it comes to soil, we dig deep.
We like to keep it fresh.
We don't suck the life out of things.
We hydrate only when we must.
Certifiably Organic. Certifiably honest.
Good to humans and planets alike.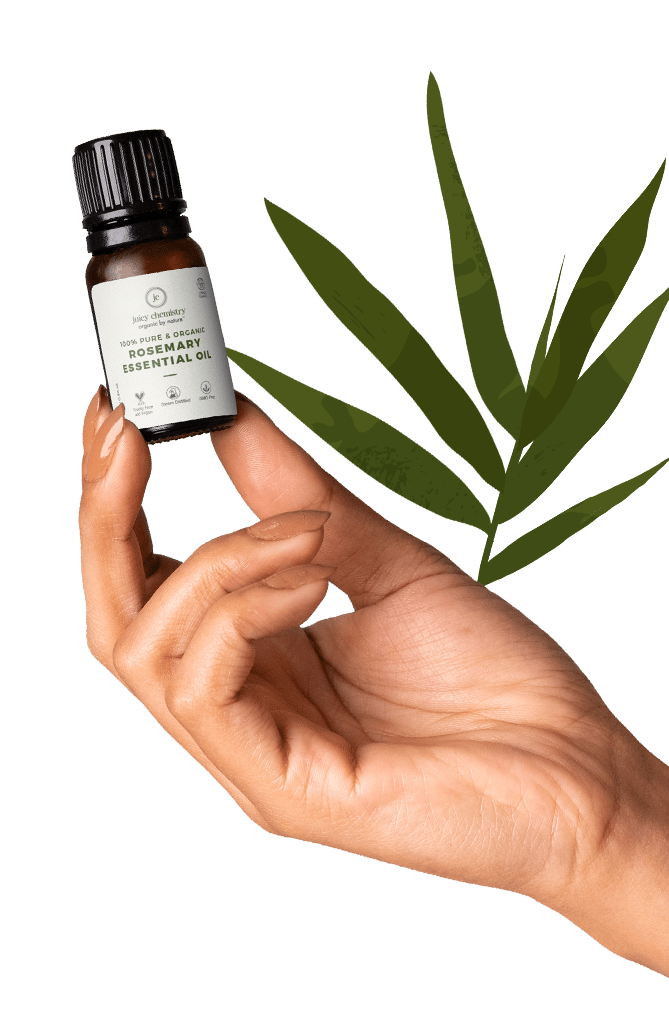 Get to know the original nerds.
Pritesh Asher
Pritesh is a perfectionist by nature, which is why we often find him working tirelessly for hours on end without so much as batting an eyelid. Before Juicy Chemistry, Pritesh used to run a Petrochemicals business. Because of his scientific roots, he loves experimenting with ingredients and formulations, and most importantly, he knows what DOES NOT belong on skin. He has great plans for Juicy Chemistry, and hopes to make it all happen - one innovation at a time.
Megha Desai Asher
Megha has a history of asking 'Why' long before Juicy Chemistry. With her interesting prior stints as a criminologist, journalist, and fashion designer - the ability to deep-dive into research and question everything comes to her with ease. Her innate curiosity has also made her an extremely conscious and mindful consumer, and she hopes to help many others follow suit. Rest assured, as long as Megha is at the helm of Juicy Chemistry, no question will remain unanswered.